New England Meteoritical Services
Nantan, coarse octahedrite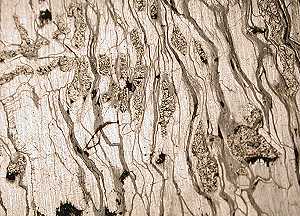 Nantan, China, is a coarse octahedrite. It is not known when this iron meteorite fell in Guangxi Province, China. The local inhabitants, however, were aware of these strange metal "rocks" for several centuries. Nantan fell a very long time ago as evidenced by the metamorphic transition of the iron into the mineral hematite, the chief ore of iron.
What looks like a dark lines through the lamellae of the pictured specimen is the area that has changed to hematite.
NEMS has Nantan available in several forms including micro and macro size.
Back to Meteorite Photo Gallery
---

New England Meteoritical Services